36 gymnasts and 3 instructors from Sundeved Efterskole (Danish independent residential school) participated in The World Gymnaestrada Dornbirn, Austria last summer. The City Performance at Hohenems went brilliantly for Sundeved Efterskole with their awesome show called Togetherness with tumbling and rhythm program – see the great video above!
Thanks to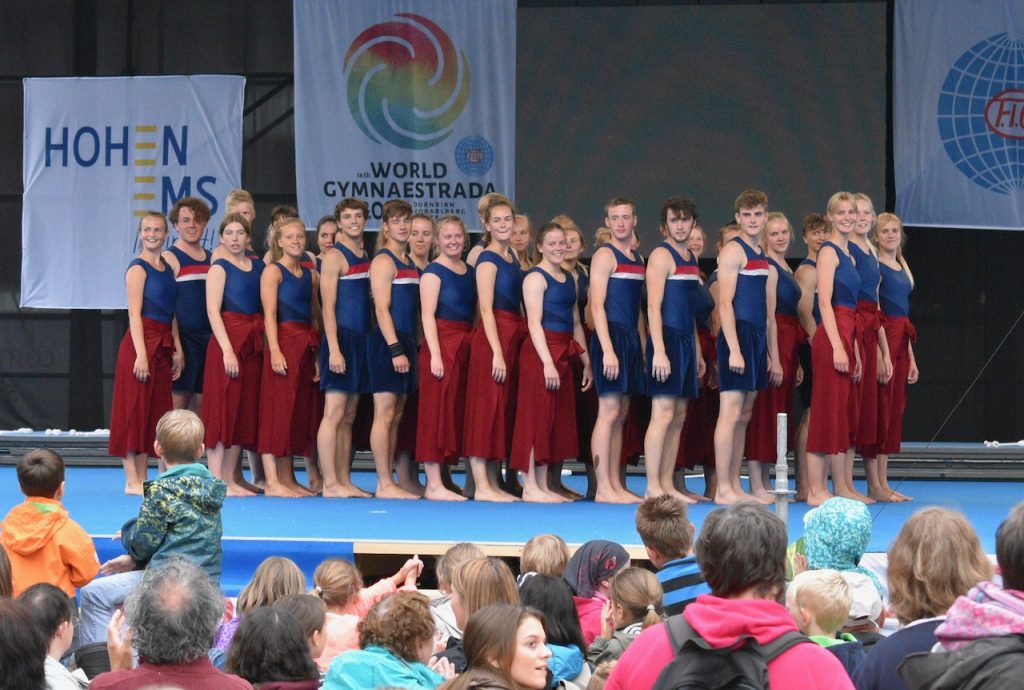 About The World Gymnaestrada
A festival atmosphere prevails at the weeklong World Gymnaestrada, among the largest gatherings of gymnasts from all corners of the globe. Held in a different city every four years, groups of gymnasts flock to perform creative exhibition routines and take part in large group performances, basking in an atmosphere that emphasises fun, fitness, the fundamentals of Gymnastics, and fostering international friendship.
All gymnasts are welcome at the World Gymnaestrada. Young and old, beginners or advanced, they come en masse: the 2019 World Gymnaestrada in Dornbirn attracted more than 20,000 performers from 53 countries, some of whom had spent years refining their group's performance.
See more here>>
About Efterskoler (Danish independent residential school )
The efterskole is a unique Danish independent residential school for students between 14 and 18 years old. Presently some 30.069 students attend one of the app. 240 schools throughout Denmark.
Read more here>>