Who is Street Gymnast?
What is Street Gymnastics?
How do I become a Street Gymnast?
In 2006, I joined DGI at a seminar called "Street Sports for Europe" i Brandenburg, Germany and this was my first encounter with Street Gymnastics where we were playing on an Airtrack. This was great fun, as the participants had never tried gymnastics before.
In 2010, Street Gymnast (streetgymnast.com) was established; it is my mission to let people with an interest in gymnastics see how cool and how much fun it can be to take gymnastics outdoors and show others that it is okay.
From the start, I have compiled videos / pictures of gymnastics / acrobatics / parkour / trampoline / tumbling / street gymnastics. Hopefully Street Gymnastics will become more popular, so the news in the future only will be Street Gymnastics.
What is Street Gymnastics and who is its target public?
Street Gymnastics is for everybody with a love for soft gymnastics equipment and hard surfaces and with a focus on safety. A hard surface is fine for gymnastics, however, a Street Gymnast must be a bit careful with hard surfaces. Especially the combination of grass and gymnastics equipment is true bliss. (Ex. on gymnastics equipment = Grass tumbling, garden trampoline, mini trampoline, airtrack, power tumbling track and landing mat)
How do I become a Street Gymnast? – How do we become Street Gymnasts?
Take a friend or some gymnastics friends by the hand – you don't even have to be that familiar with gymnastics – and then call yourselves Street Gymnasts. Then send a link to the video of your outdoor drill to Street Gymnast.
How will my gymnastics team become a Street Gymnastics team:
That happens when you and your gymnastics team take your gear with you into the street / marketplace / square / schoolyard / parking lot and show your jumps / rhythm program, etc.
Street Gymnastics in the schoolyard:
If you have tarmac instead of grass in your schoolyard, you may rent or buy a thick tarpaulin at the local lumberyard. This is used to protect your gear from wear when you take it outside to do Street Gymnastics.
How do I make it a piece of news on streetgymnast.com?
By recording a video and taking pictures of your performance and sending the video link / images to Street Gymnast, including a small caption as to who you are and where you are located, etc. After validating links, I will share them on streetgymnast.com. Remember the top priority of this concept is security. Primarily, I prefer team videos = min. 3 people.
Book a Street Gymnastics event
Book a Street Gymnastics instructor for a workshop in your club / your company / school / city / street / housing association or for your birthday, etc. For more information – Contact here>>
Become an Affiliate
Should you or your school / club / company be interested in a partnership, I would be more than happy to hear from you.
By becoming a fan of this page, you will be a conveyor of hope. With more people involved in voluntary work society will be a better place with children / young people being active in their spare time.
Your help is appreciated. By sending / adding information here you will help new gymnasts find each other. Only videos authorized by the owner will be shared on this website.
Founder of Street Gymnast, Since 2010
Street Gymnast International
Søren Guldberg Kjær, Bramming, Denmark
We take outdoor gymnastics seriously!
www.facebook.com/sgkjer – linkedin.com/in/sgkjer
(S.G. – Version 3.0 – 14/3-2015)
—–
Street Gymnast represent informations from.
See more
Africa: South Africa, Morocco
Asia: Malaysia, India
North America: Mexico, Canada, USA, 
South America: –
Europe: Portugal, Denmark, Italy, England, Germany, Hungary, Iceland, Czech Repulic, Spain, Russia, Switzerland, France, 
Australia / Oceania: Australia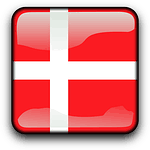 Hvem er Street Gymnast?
Hvad er Street Gymnastik?
Hvordan bliver jeg Street Gymnast?
I 2006 deltog jeg med DGI i et seminar kaldet "Street Sport for Europe" i Brandenburg, Tyskland og dette var mit første møde med Street Gymnastik hvor vi legede på en airtrack. Det var meget sjovt, hvor deltagerne aldrig havde prøvet gymnastik før. De var vilde med opvarmnings legene og at springe på airtracken, fordi det var en sjov og udfordrerne måde at bevæge sig på.
I 2010 blev Street Gymnast (streetgymnast.com) etableret, var det min mission at lade mennesker med interesse i gymnastik se hvor cool og hvor sjovt det kan være at tage gymnastik udendørs og vise andre at det er okay.
Street Gymnast er nu blevet til Street Gymnast International med Street Gymnastik Denmark under sig.
Fra start har jeg samlet videoer/billeder af gymnastik/parkour/trampoline/tumbling/street gymnastics. Forhåbentligt vil Street Gymnastik blive mere populær så nyhederne fremover kun vil være Street Gymnastik.
Hvad er Street Gymnastik og hvem henvender Street Gymnastik sig til?
Street Gymnastik er for alle der er vilde med de bløde gymnastik redskaber og det hårde underlag, de sætter sikkerheden i top. Hårdt underlag er godt men en Street Gymnast har lidt respekt for det hårde underlag. Hvor især græs og gymnastik redskaber er guf.
(Eks. på gymnastik redskaber = Græs tumbling, have trampolin, mini trampolin, airtrack, power tumbling bane og landingsmåtte.)
Hvordan bliver jeg en Street Gymnast? – Hvordan bliver vi Street Gymnaster? 
Du tager fat i en ven eller nogle gymnastik venner, du behøver ikke nødvendigvis have gået til gymnastik og så kalder i jer Street Gymnasterne ;D og sender video link, med jeres udendørs spring til Street Gymnast.
Hvordan bliver mit gymnastik hold til et Street Gymnastik hold:
Det er når du og dit gymnastikhold tager jeres redskaber med ud på gaden/markedsplads/torvet/skolegården/parkeringsplads/lukket gade projekt og viser jeres spring/rytme program frem.
Street Gymnastik i skolegården:
Hvis ikke i har græs, men istedet asfalt i skolegården kan du leje eller køber en tyk presenning ved tømmerhandlen. Denne bruges, som underlag for at undgå slid på redskaberne, når du tager dem ud og leger Street Gymnast på dem.
Hvordan får jeg det som nyhed på streetgymnast.dk
Du optager en video, tager billeder af jeres show og sender video link/billeder til Street Gymnast, med en lille tekst om hvem i er og hvor i er fra osv. Jeg vil så dele det på streetgymnast.dk. Husk springsikkerheden er konceptens højeste prioritet. Primært, foretrækker jeg hold videoer = min. 3 personer.
Bestil et Street Gymnastik arrangement.
Book en Street Gymnast instruktør til en workshop til din forening/skole/by/gade/boligforening/fødselsdag osv. For flere oplysninger – Kontakt her>>
Bliv samarbejdspartner
Hvis du eller din skole/forening/firma har interesse i et partnerskab, ser jeg med glæde frem til at høre fra jer.
Hvis du er fan af denne side, du vil give håb for flere mennesker vil blive involveret i frivillige opgaver, fordi samfundet vil være et bedre sted, når børn/unge er aktive i deres fritid.
Så er du interesseret i at samarbejde eller dele dine Street Gymnastik nyheder med Street Gymnastik Denmark så høre vi meget gerne fra dig her på siden eller info@streetgymnast.com
Alle nyheder/videoer brugt på denne hjemmeside er godkendt af ejeren.
Founder of Street Gymnast, Since 2010
Street Gymnast International
Søren Guldberg Kjær, Bramming, Denmark
We take outdoor gymnastics seriously!
www.facebook.com/sgkjer – linkedin.com/in/sgkjer
(S.G. – Version 3.0 – 14/3-2015)