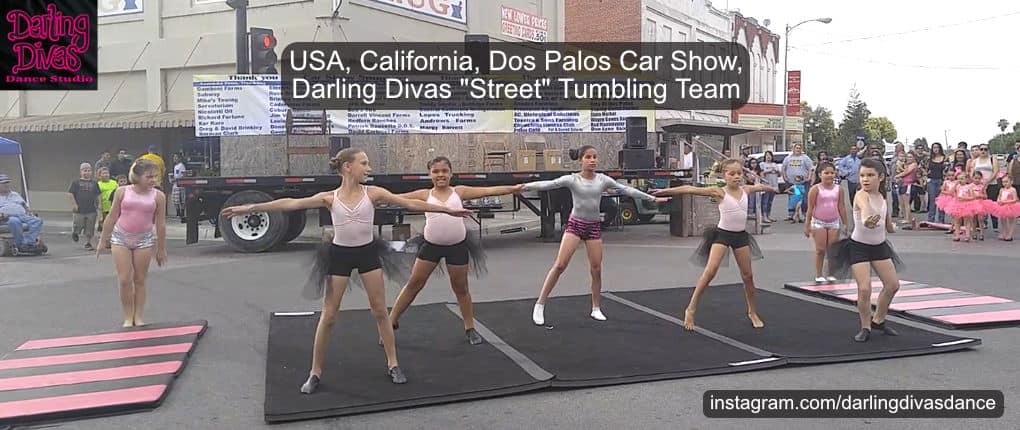 USA, California, Darling Divas "Street" Tumbling Team, Dos Palos Car Show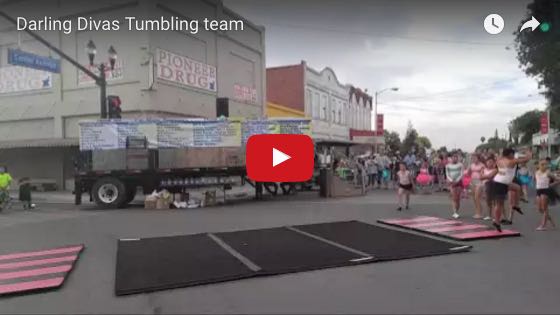 Video from Dos Palos, California, Darling Diva's Dance Studio, coach is Melanie Wiley.
We are very excited to bring dance to Dos Palos! We bring to you many years of experience in cheerleading, tap, ballet, gymnastics (heavy emphasis), hip hop and more! We also provide pageant coaching and will do updo's for wedding partys, dances and special occasions. Through Darling Divas Dance Studio we hope to capture your child's inner beauty through dance expression. Classes are structured, fun and available for girls and boys. Come join the fun!
We provide professional training in Hip Hop, Lyrical, Tap, Cheer, Tumbling (all levels), Jazz, Baton, Pom, Ballet, Acro, Qince Choreography & Baby Class
Follow us here
or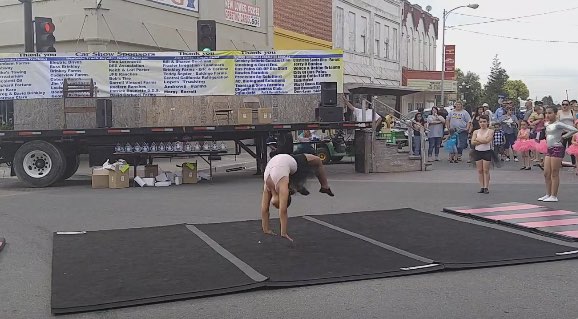 (News 87)