The City Performance at Arena Giardini went brilliantly for Team VUP – see the great video above!
And the audience was amazing, you could feel the energy
and the joy coming even all the way from the back rows.
Thanks to
TEAM VUP
Vissenbjerg Gymnastikforening
–
More about the Team VUP in Danish here:
Team VUP er et hold for dig, som elsker gymnastik og det sociale omkring det.
Det er et 18+ hold, hvor vi stræber efter at udvikle og nørde med teknik og forskellige genrer inden for gymnastikkens hjørner. Formålet med holdet er primært det sociale ved gymnastikken, men med seriøse træninger der indeholder hård opvarmning, spring og rytme.
Spring er både for drenge og piger, og vil bestå af tons og fri mulighed for at udvikle på de spring, du ønsker.
Rytmesiden vil fokusere på teknik og detaljer, men især grundgymnastik. Vi vil arbejde med forskellige sekvenser, som er med til at udvikle dig som gymnast. Vi kommer også til at snuse til dansens verden.
Sæsonen er bygget op lidt utraditionelt og vil udelukkende bestå af træninger i weekenden – med efterfølgende socialt arrangement om aftenen (efter endt træning).
Man skal altså se holdet som et ekstra hold, man kan gå på ved siden af andre hold. Det er også for dig, som har en travl hverdag, men stadig ønsker at vedligeholde gymnastikken.
---
About Festival Del Sole
The Festival del Sole is the biggest international "Gymnastics for all" event in the Mediterranean area.
For a whole week, the city of Riccione—the Italian holiday capital—turns into a huge stage where more than 5,000 athletes from around the world perform at their best.
Take a look on this awesome video below from the 14th edition Festival Del Sole 2018.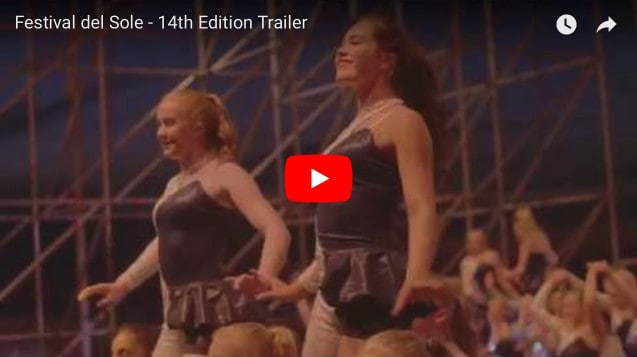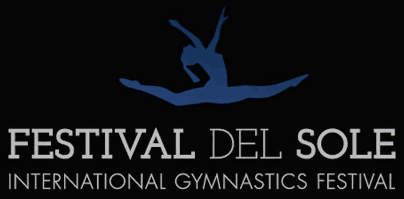 (News 101)