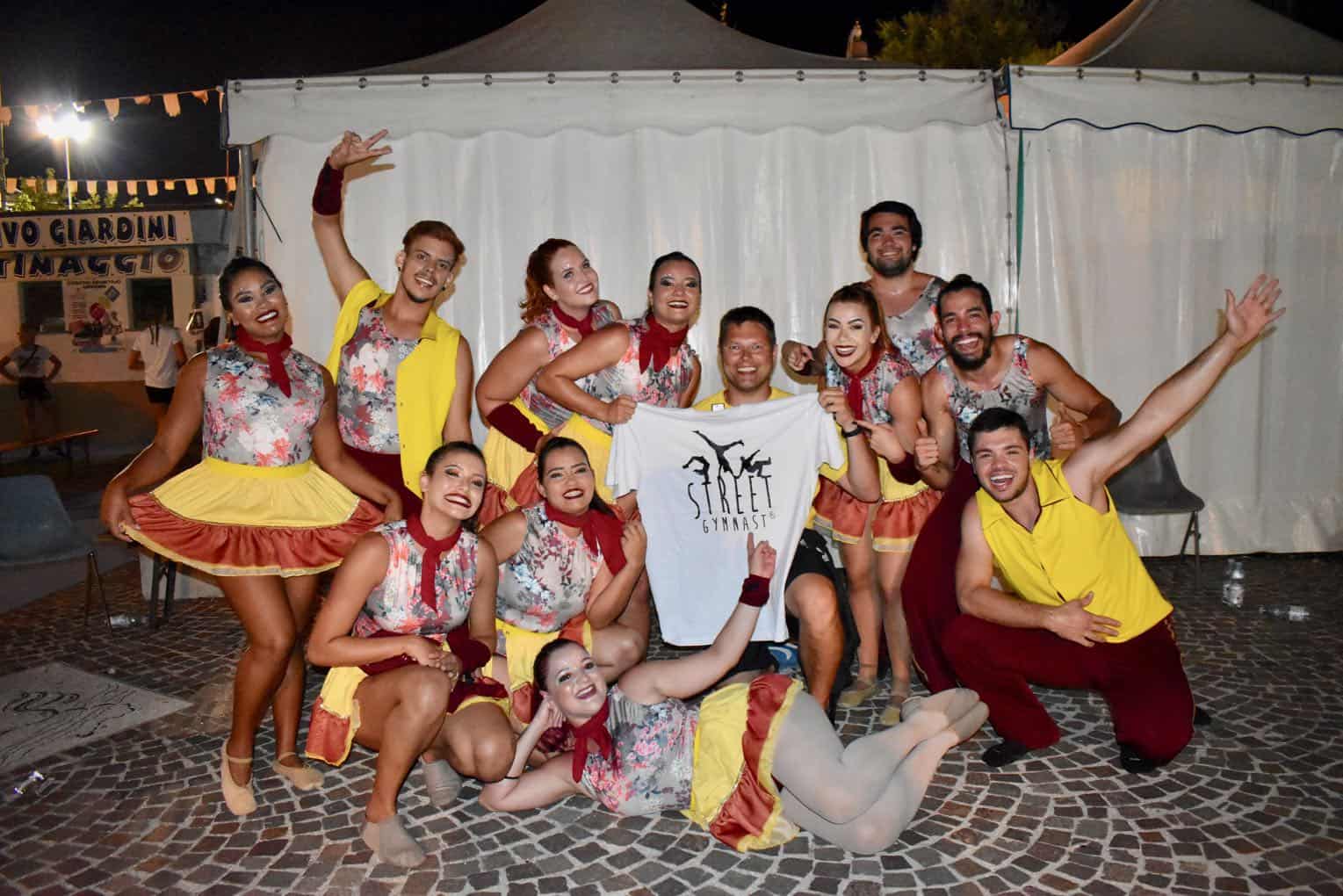 Here we have Gepegym from Brazil ?? @gepegym ???‍♂️; the first winner of a T-shirt, because they followed, tagged and reposted street gymnast at our IG profile.
The team picture is from Arena Giardini in the evening after their awesome gymnastics performance.
–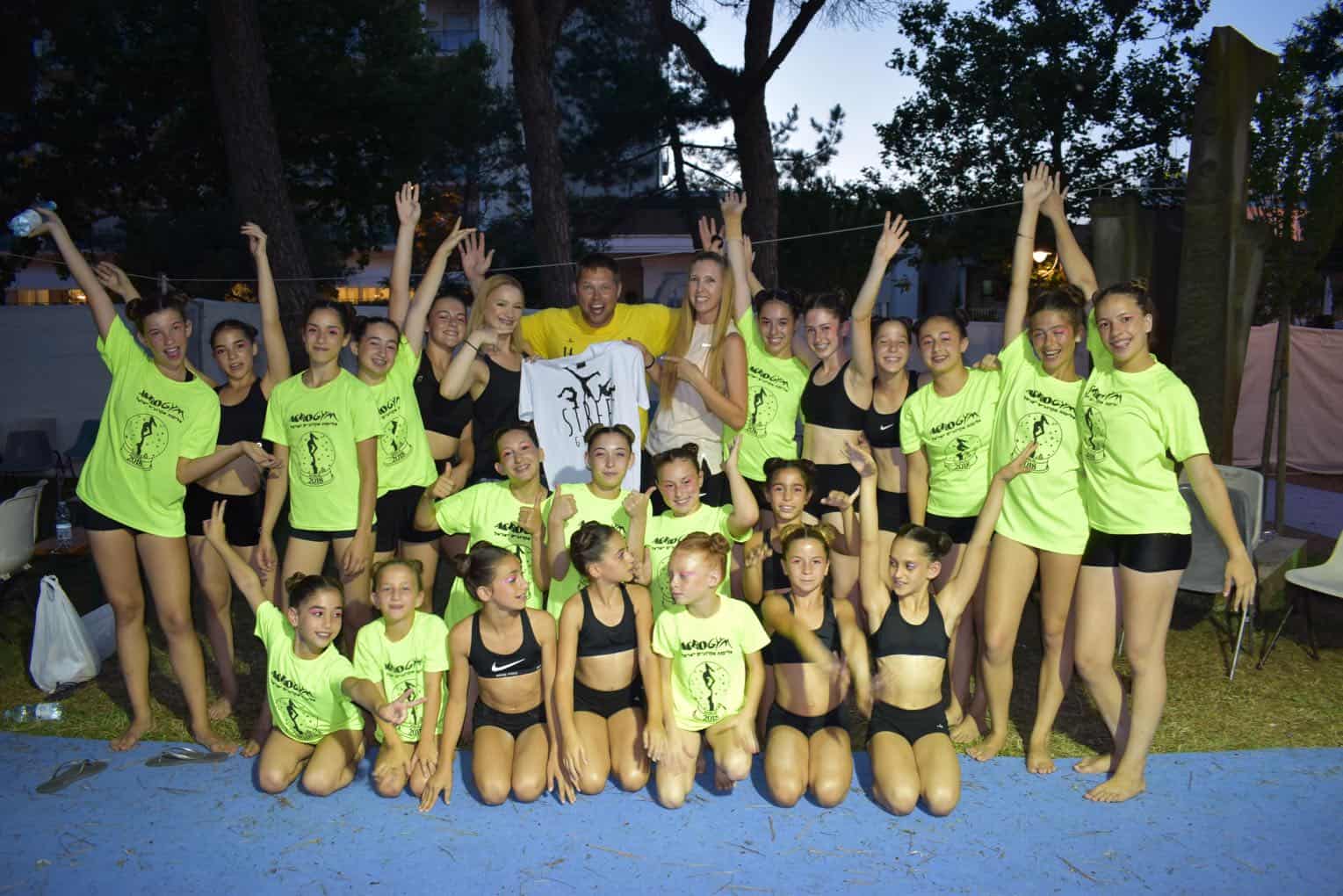 And here we have AcroGym Team from Israel ? @maccabi_acrog??‍♂️; the second winner.
The team picture is from Arena Giardini in the evening of Thursday after their great acrobatic and gymnastics performance. #acrogymteam
–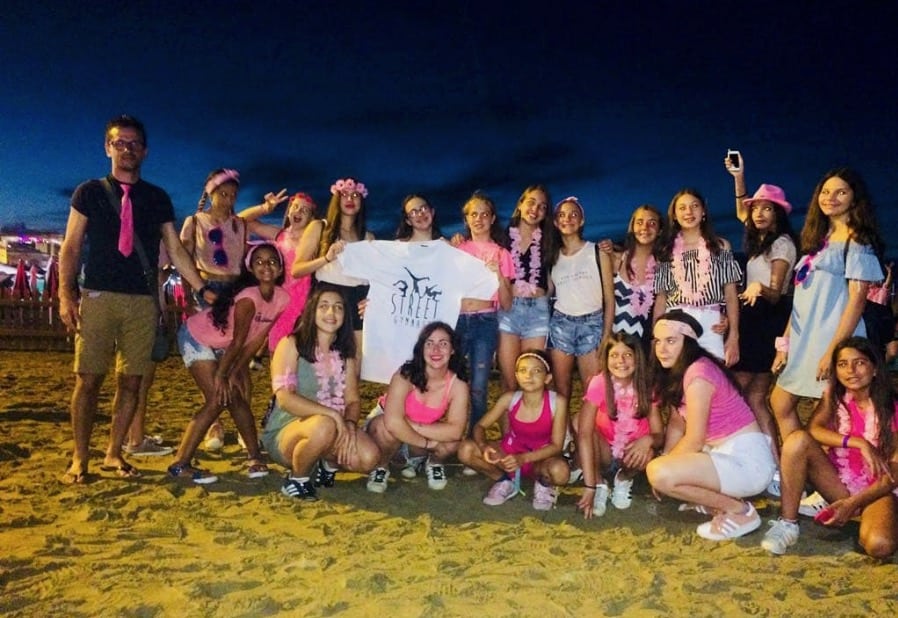 This is the awesome team from Sport Center Nonantola and coach Stefano; the third winner of a T-shirt ???‍♂️
–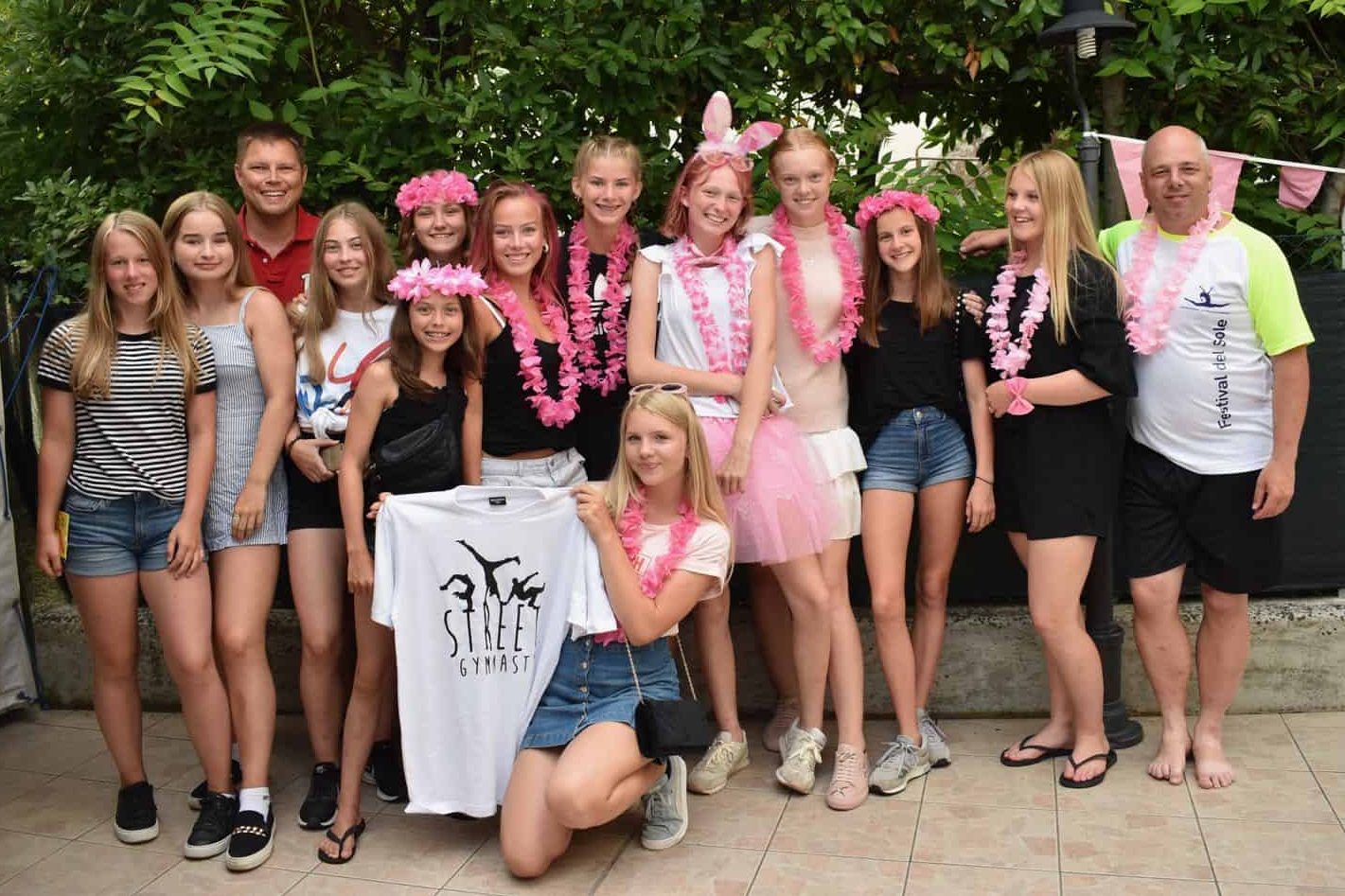 Here we have ? Havdrup Gymnastik (www.havdrupgymnastik.dk)- from Denmark ??‍♂️; in a draw, one of the players ??? won a T-shirt; justification: because they stayed at same hotel with street gymnast and were so sweet to us ;D
The picture is from Hotel Adler (www.hoteladlerriccione.com) before the closing ceremony at Arena Roma.
–
Thanks to Festival del Sole.
The international gymnastics festival is with more than 5.700 happy gymnasts from 18 countries and around 163 teams.
They will perform on 5 different arenas in the streets and beach side. with 2 gymnastics performance on 4 days ???‍♂️
–
Here is how the Street Gymnast T-shirt competition was:
–
?❗Win a Street Gymnast t-shirt!❗?
STEP 1:     FOLLOW street gymnast on IG or FB. ??
STEP 2:     POST A PIC/VIDEO of your favourite gymnastics moment at Festival del Sole. (Team pictures, handstand Etc.)
STEP 3:     TAG @streetgymnast and use #streetgymnast18 and put your club/team/country name.
—
Check back on Friday afternoon and find out if you are the happy winner and where to get your T-shirt. We will be selecting at least 7 lucky winners at random.???
Last chance is at noon on Friday, so start sharing! ?
Good Luck! ???‍♀️???‍♂️
#streetgymnast #streetgymnastics #festivaldelsole #riccione18
This competition is in no way sponsored, endorsed or administered by, or associated with, Facebook.
See you to the next Festival del sole.
(News 100)