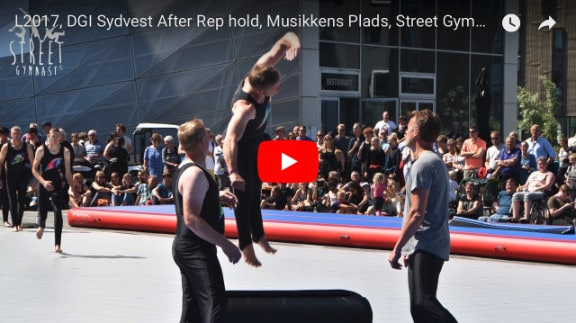 DGI Sydvest, Afterrep is a team which have great fun being together and which value team spirit.
They participated in L2017, DGI Sport and Culture Festival in Aalborg, Denmark. (Also known as Landsstævnet)
See some of their great gymnastics show with rhythmic, tumbling and mini trampoline performances in the video above.
(2:37 Trampet (Mini Trampoline), 3:31 Tumbling)
Coaches:
– Karen Strebel, Anette Hansen, Annette Baltzer.
– Uffe Hammelsvang, Kim Rahbek.

AFTERREP: Plads til dig
På AFTERREPholdet prioriterer vi træning og kreative ideer, arbejdet med udtryk, udholdenhed og spænstighed, og vi slipper aldrig jagten på god energi. Vi har plads til det sociale.
Du kommer til at træne sammen med andre engagerede voksne, som også elsker gymnastikken. I vil lave alt fra fede rytmiske serier til spring, og de dygtige instruktører sørger for hele tiden at øge niveauet i forhold til lige netop dig. Og så er de garant for, at holdet tager til forårsopvisninger og AFTERREPstævne med inspirerende serier, og sikre spring.
Holdet er for 24 år og op. De træner hver mandag fra kl. 20.00-22.00 i Helle Hallen.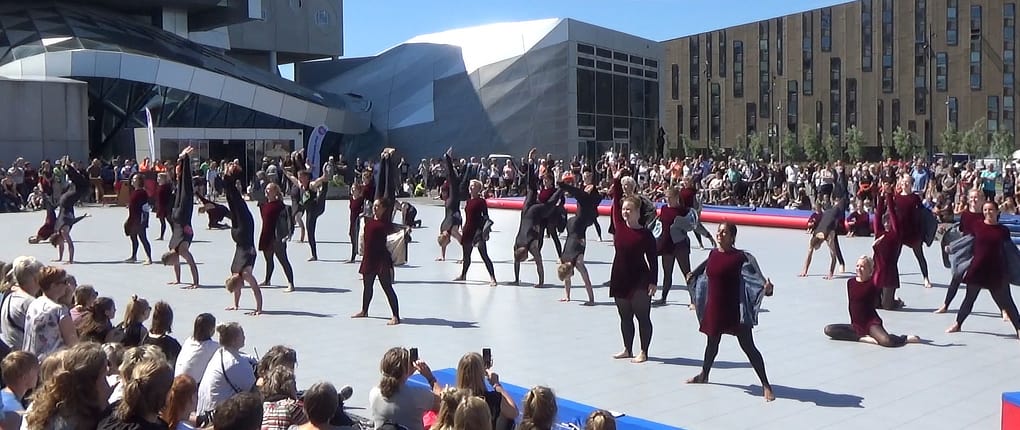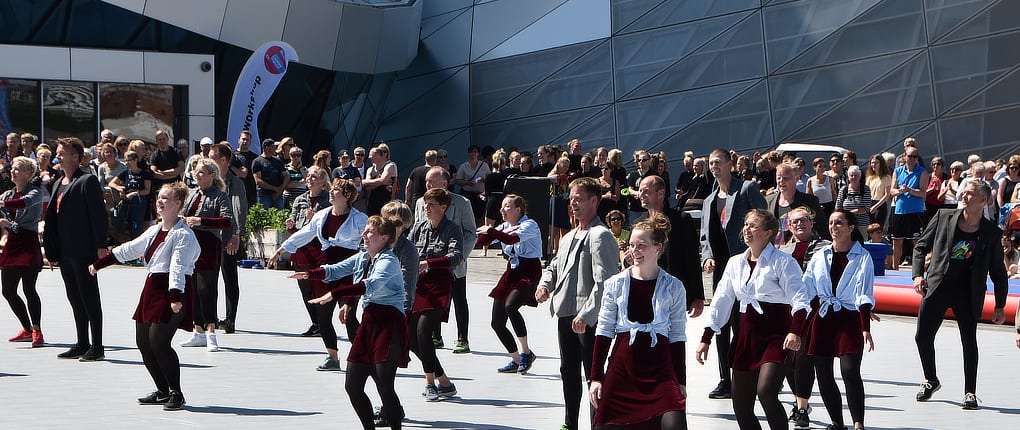 ---
About DGI Sport & Culture Festival
Here you can bring your gymnastics team and be part of the energy at the biggest sport festival in Denmark.
DGI, Denmark's Sport for all Federation, is the organization behind the renowned festival, which was held from June 29th through July 2nd 2017 in the city of Aalborg.
L2017 also known as "Landsstævnet" is a multi-sport event held every 4th year and joined by more than 25,000 participants. Gymnastics plays a vital and visible role in the festival and more than 12,000 gymnasts contribute to the atmosphere.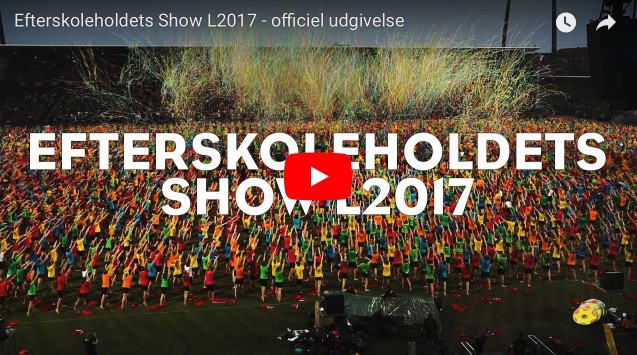 (Maybe the world larges gymnastics team with 6.700 students. Click the video above.)
Gymnastics teams got two performances at outdoor floors, and you can experience several activities, workshops and events all over the host city.
Do not miss the great atmosphere and experience a city of pulse and movement!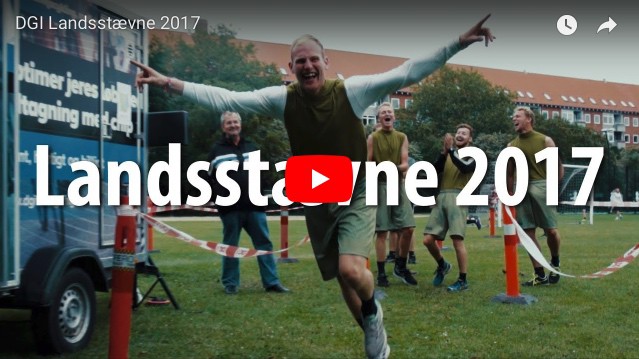 (See this awsome story from L2017 in the video above made by Gymnastik- og Idrætshøjskolen Viborg also known as The Academy of Physical Education Viborg. See more about the school here>>)
–
The next will be held in Svendborg 1-4 July 2021.
Read about
(News 95)