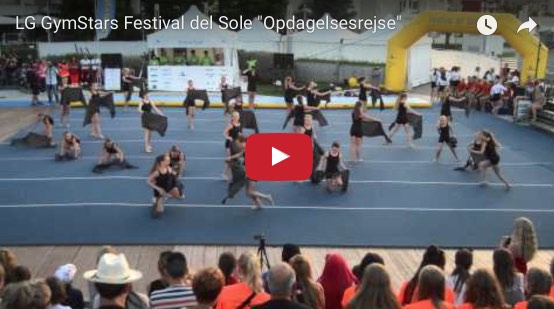 See video of LG GymStars "Adventure" Performance
The City Performance at Arena Sud went brilliantly – look forward to seeing the video! And the audience was amazing, you could feel the energy and the joy coming even all the way from the back rows. It was so great to experience a whole team of gymnasts come out of the show with such tremendous joy and pride in their performance and it was so well deserved! They can justifiably pat themselves on the shoulder.
The text is from their diary  "12th edition of Festival del Sole Italy 2014: Thursday d. 3. July." on their facebook page.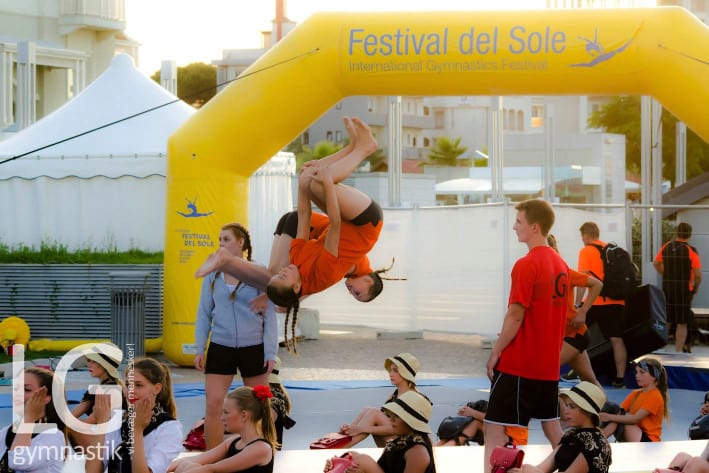 Arena Sud is one of Festival del Sole main exhibition arenas. It is located in a nice square just overlooking the beach and in close proximity of Riccione's thermal complex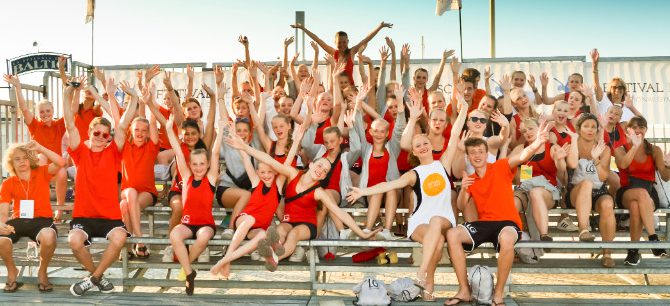 About Lyngby and Gentofte Gymnastics.
We are a happy association consisting of 2,500 active members spread over 120 weekly classes, 110 dedicated coaches, 100 volunteer parents, 7 dedicated board members and a top professionel administration on 6 passionate employees.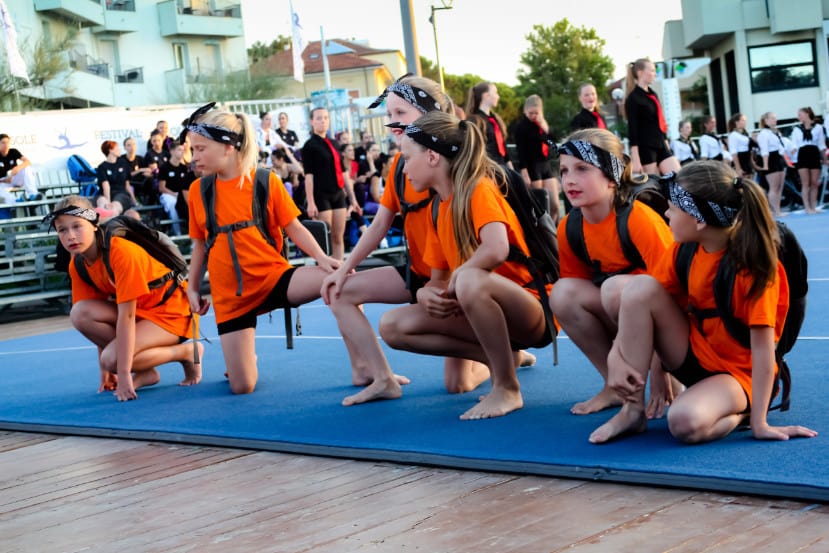 In LG we love our values Play – Learning, energy and joy.
Play is the main ingredient of all teams for children, youth and adults in styles as Acrobatics, Dance Gymnastics, Rhythmic Gymnastics, Modern Gym, Street, Parkour and Mini Trampoline and Tumbling.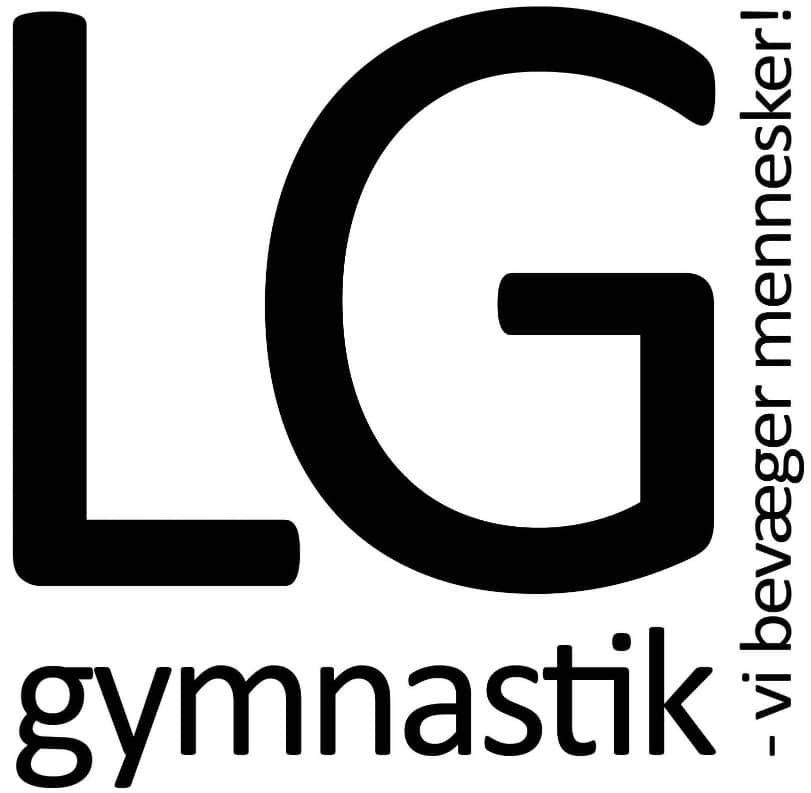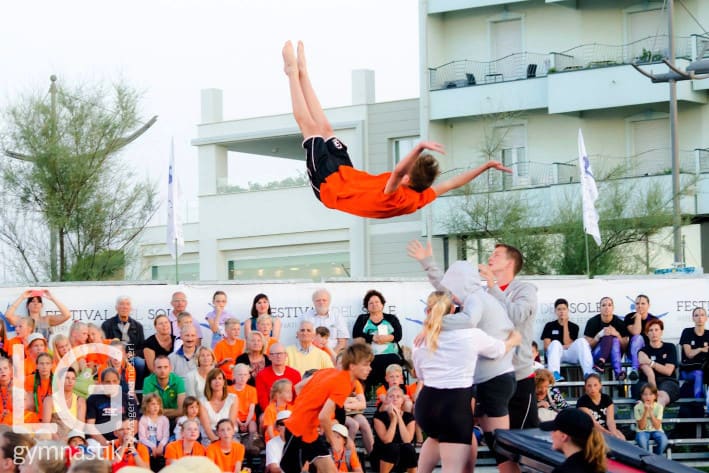 Scroll down to see more about Festival del Sole.
---
–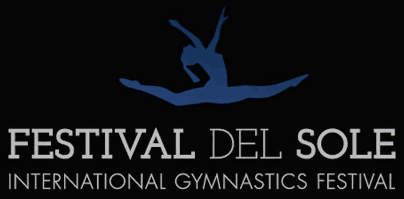 The Festival del Sole is the biggest international "Gymnastics for all" event in the Mediterranean area.
For a whole week, the city of Riccione—the Italian holiday capital—turns into a huge stage where more than 5,000 athletes from around the world perform at their best.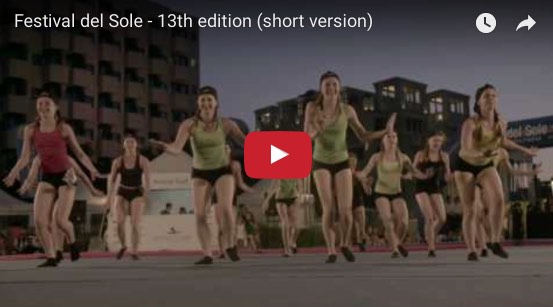 (See short video of Festival del Sole – 13th edition 2016)
The 14th edition of the Festival del Sole will been held in Riccione, Italy from 1 to 7 July, 2018.
See more on their website here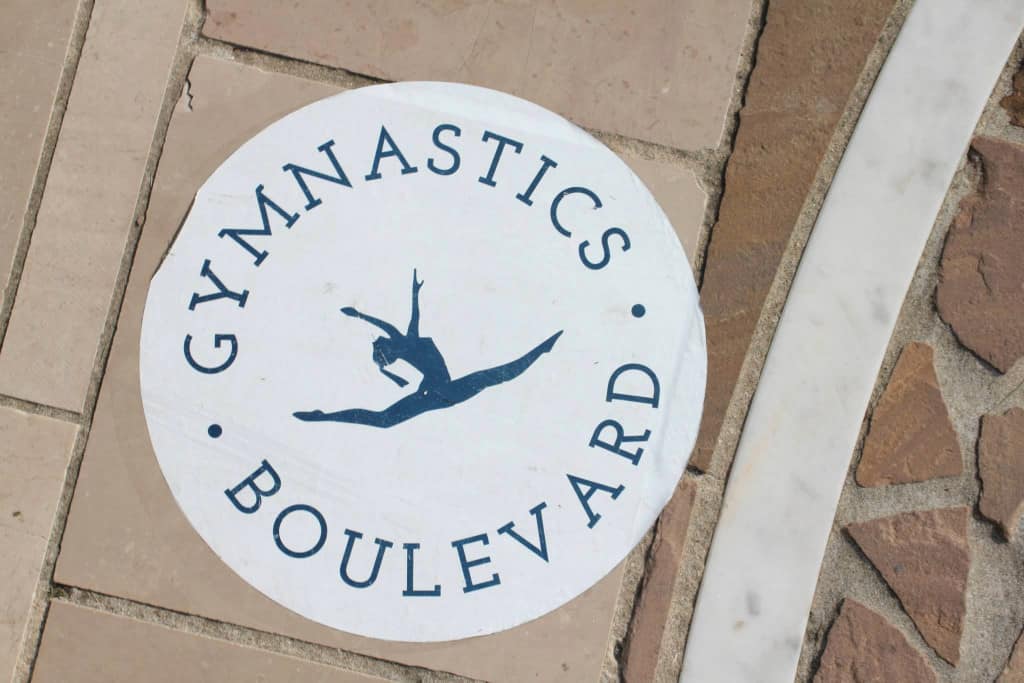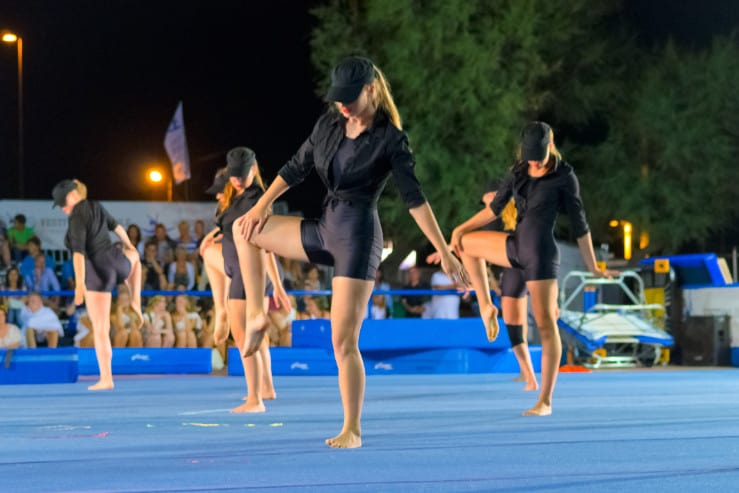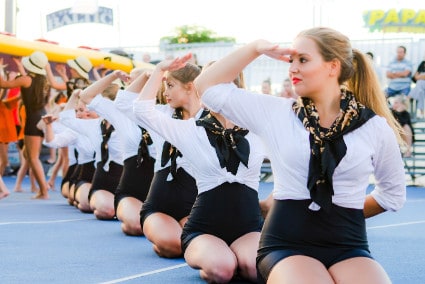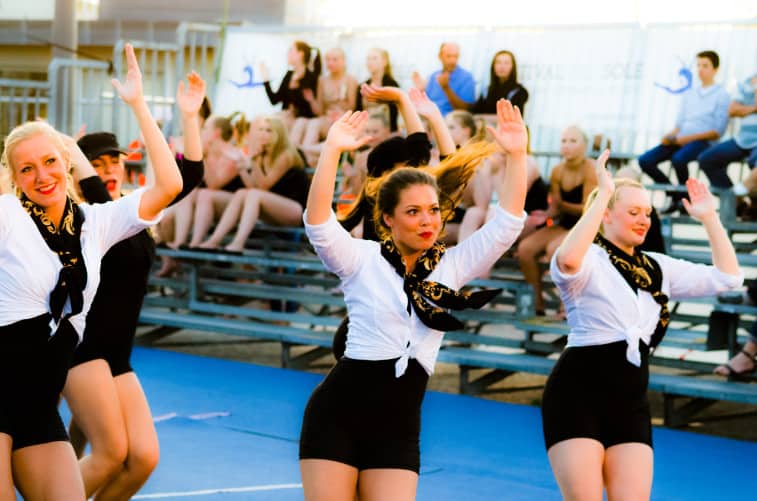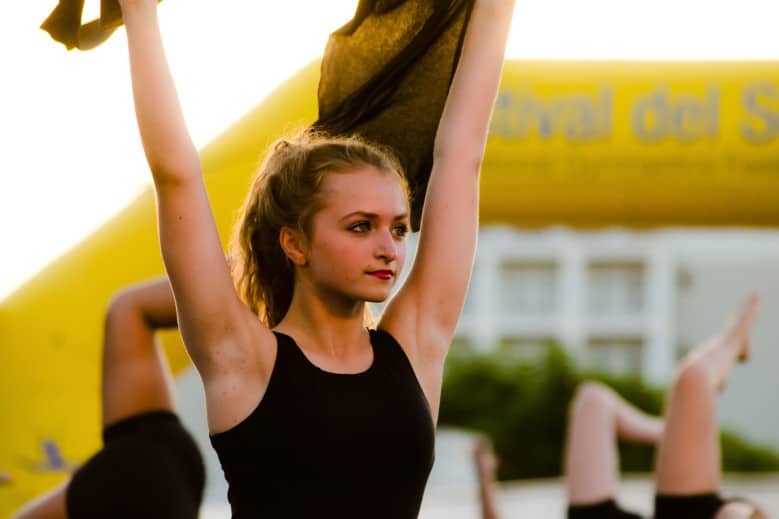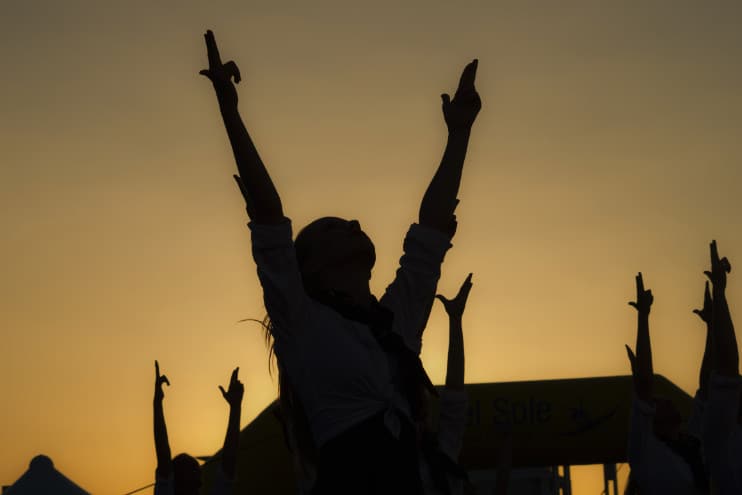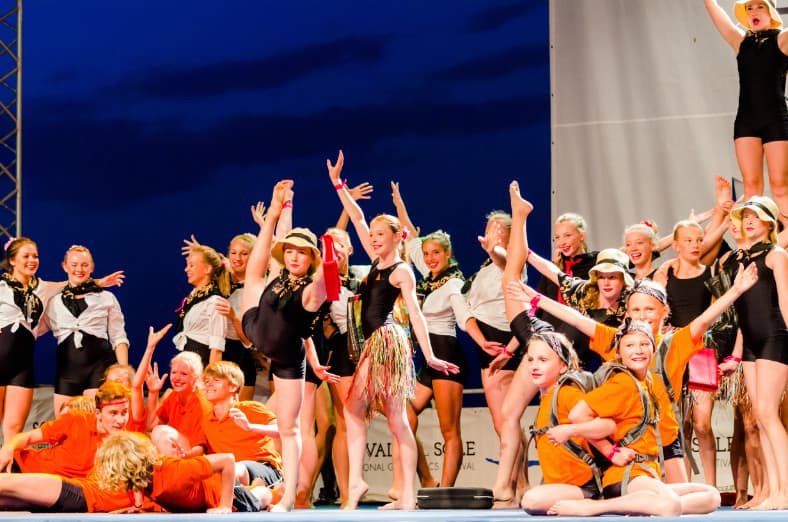 (Europe News 91)