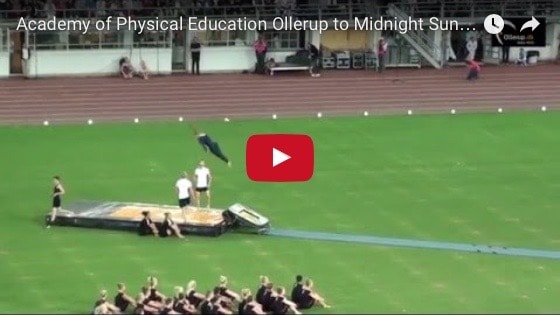 See the video click the play button above.
The Academy of Physical Education in Ollerup is the oldest academy of physical education in Denmark. The fundamental objective of the academy is to educate gymnastics instructors, where philosophy of life combined with physical training leads to the development of each individuals personal competence.
Are you:
Between 18 and 30?
Thinking of going abroad?
Eager to improve your skills in English, gymnastics, dance and related subjects?
Interested in sports?
Curious about the Scandinavian model of society and way of living?
Looking for friends from all over the world?
See the next videos or visit
–
Photo: Finnish Gymnastics Federation/Akifoto
(News 81)